The Peak Performance "Rookie of the year" titles goes out to the most outstanding achievement among the young and unestablished riders, women and men, in the Scandinavian Big Mountain Championships.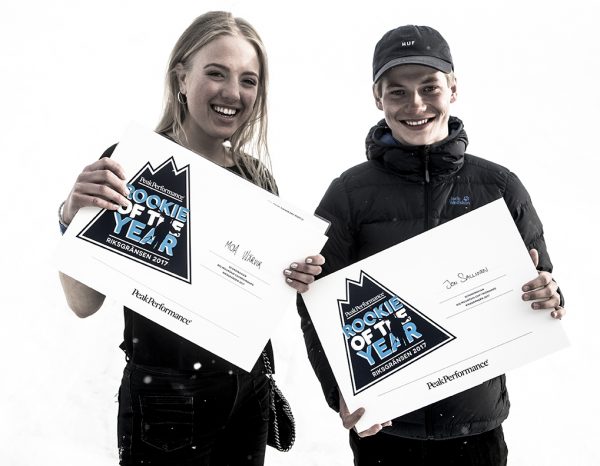 Moa Wärvik, 19 years of age, came to the SBMC and did her first start ever in a big mountain competition. She normally spends her days in the slopes racing gates, but she skied the terrain in Riksgränsen like it was her home turf and ended up in third place in the finals!
Jon Sallinen, 16 years of age from Helsinki in Finland, made it to the finals where he stood out mixing big mountain turns with impressive backflips and freestyle tricks.