The Peak Performance "Rookie of the year" 2018 titles goes out to the most outstanding achievement among the young and unestablished riders, women and men, in the Scandinavian Big Mountain Championships.

Saga Ahlstrand, 20 years of age. Rock hard ice in steep terrain was no problem for Saga in her first ever start in the Riksgränsen qualifications. She advanced to 5th place in the final SBMC ranking after a solid final run with lots of air time. Not bad for a rookie that normally spends her days as an alpine racer!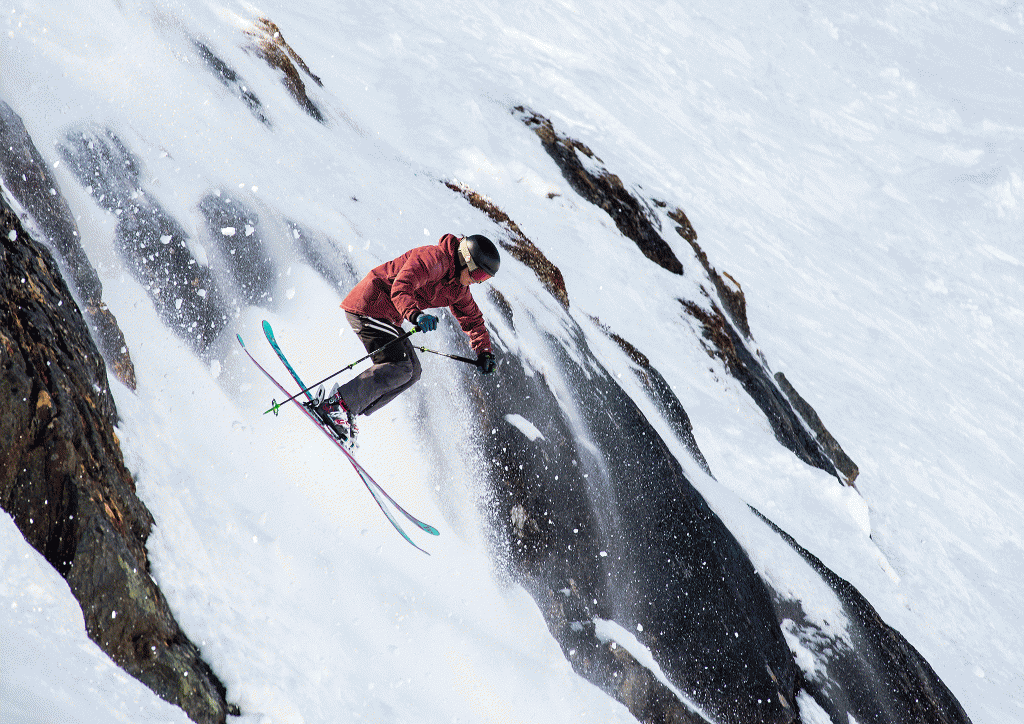 Saga Ahlström in the SBMC 2018 finals

Albin Holmgren, 16 years of age. Albin did his first ever start in the SBMC and made it to the finals where he delivered the sickest ever, perfectly executed, back flip in the history of the SBMC. His impressive skiing rewarded him the 9th place in the final ranking.
Albin Holmgren flying over "Klumpen" in the 2018 SBMC finals