Arranged annually since 1992, the Scandinavian Big Mountain Championships is the world´s original big mountain competition. Hosting ski area for the event is the small resort of Riksgränsen, located above the Arctic Circle on the border between Sweden and Norway.
The SBMC is not only a race for glory and prize money. It is also the grande finale of the European freeride season with midnight sun skiing and partying in a relaxed atmosphere. The SBMC 2023 is a Freeride World Qualifier event. Sign up to compete here!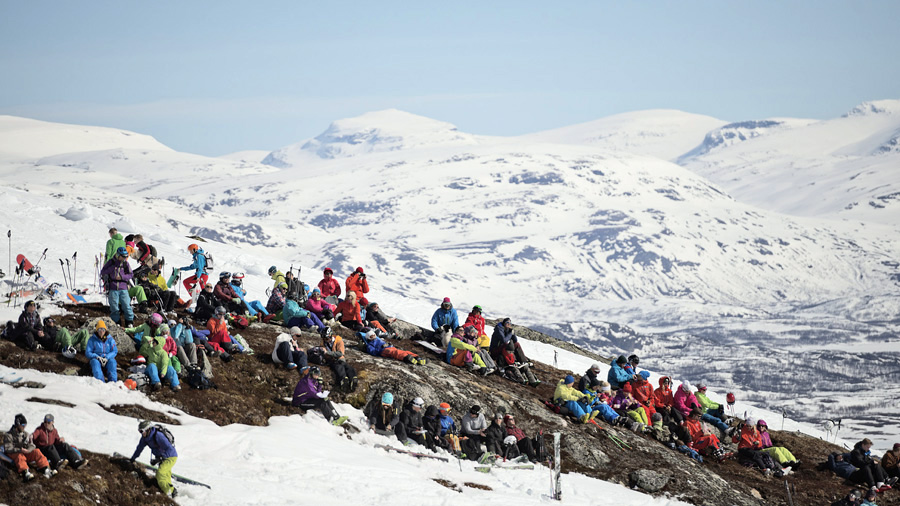 Qualification and finals
There will be one qualifying run for all riders on the first day. The qualified riders will then have one, two or three final runs during the second and third day, depending on snow and weather conditions. Judges rank each rider with an overall score based on five different criteria:
Choice of line
Control
Fluidity
Technique
Aggressiveness
Classes
There are separate classes for men and women in the disciplines:
Alpine ski
Snowboard
Telemark
To be carried out, each class needs a minimum of 5 registered riders.
Rules and regulations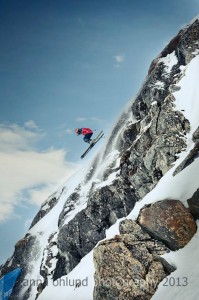 All competitors under the age of 18 need a parent's approval to join the competition. Riders under the age of 16 can`t join the competition. The SBMC follows the international established rules, regulations and scoring system for freeride competitions. Transceiver, Recco-reflector, helmet and back protector is mandatory for all riders during course check and competition.