The amazing riders of the SBMC 2022 managed to deliver above and beyond expectations
at the first final run (1 of 2) on may 5. Snow conditions were full on winter, unfortunately with some visibility difficulties.
Snowboarder Johanna Lindqvist repeated her performance from the qualification, and is now in a clear lead. In the women's ski, Hanna Westman had the highest score of the day after delivering a perfectly executed line including big airs and fluidity. Astrid Cheylus, France, executed another solid run, putting her in second place, but in the total lead.
In the men's snowboard, Adam Falk is still in the total lead after a great run, just ahead of Richard Croy who delivered a mind blowing run with the highest score among the snowboarders.
Kristofer Turdell chose a very technical top section in Ravinen, and charging it in the poor visibility like there was no tomorrow, super fluid and with excellent control. He received the highest score of the day, defending his lead from the qualification. Nisse Wersén took second place with a similar line choice, finishing his fast run with a huge 360 over the cluster rock in the bottom.
Richard Croy, advanced in the ranking after a great run. Photo: Erik Westberg/SBMC2022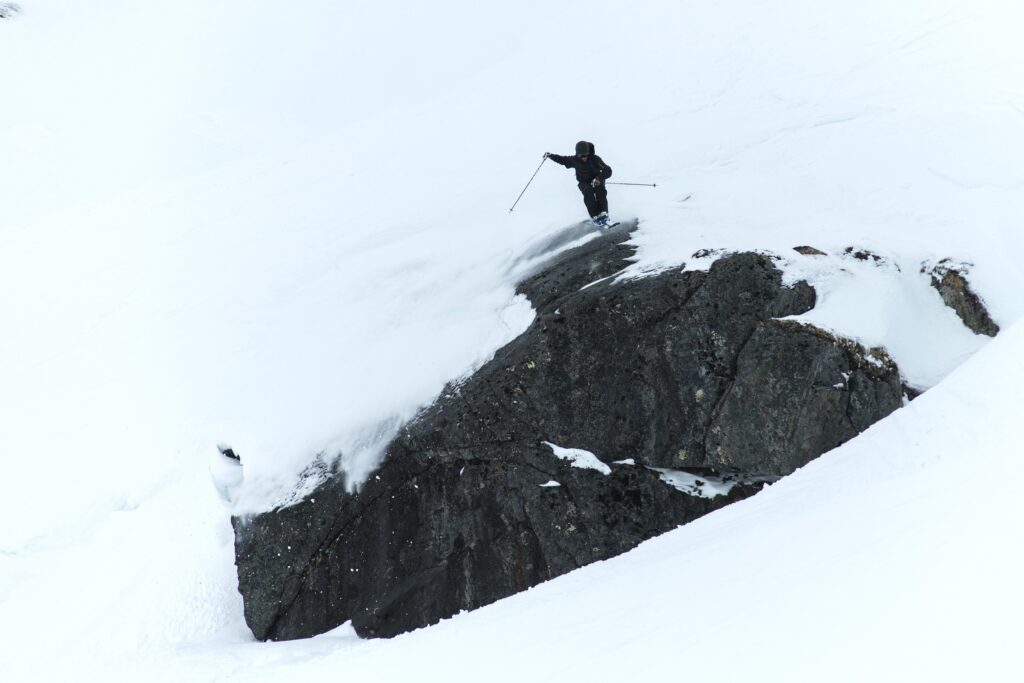 Nisse Wersén, aiming for the podium at the 2022 SBMC. Photo: Erik Westberg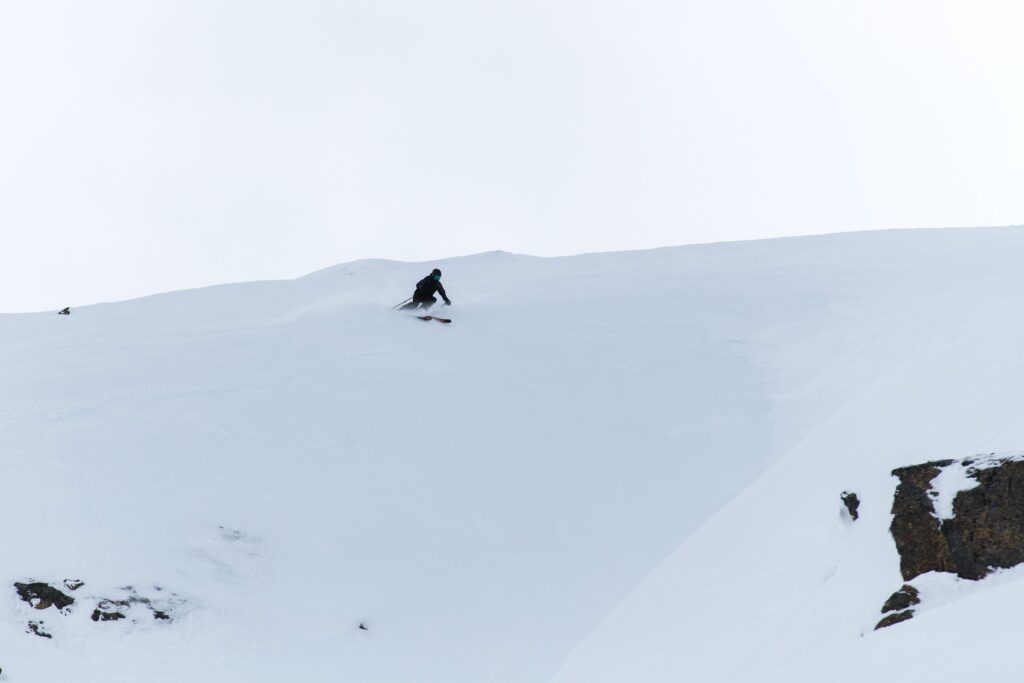 Hanna Westman, highest score of the day. Photo: Erik Westberg/SBMC2022