The Peak Performance "Rookie of the year" titles goes out to the most outstanding achievement among the young and unestablished riders, women and men, in the Scandinavian Big Mountain Championships.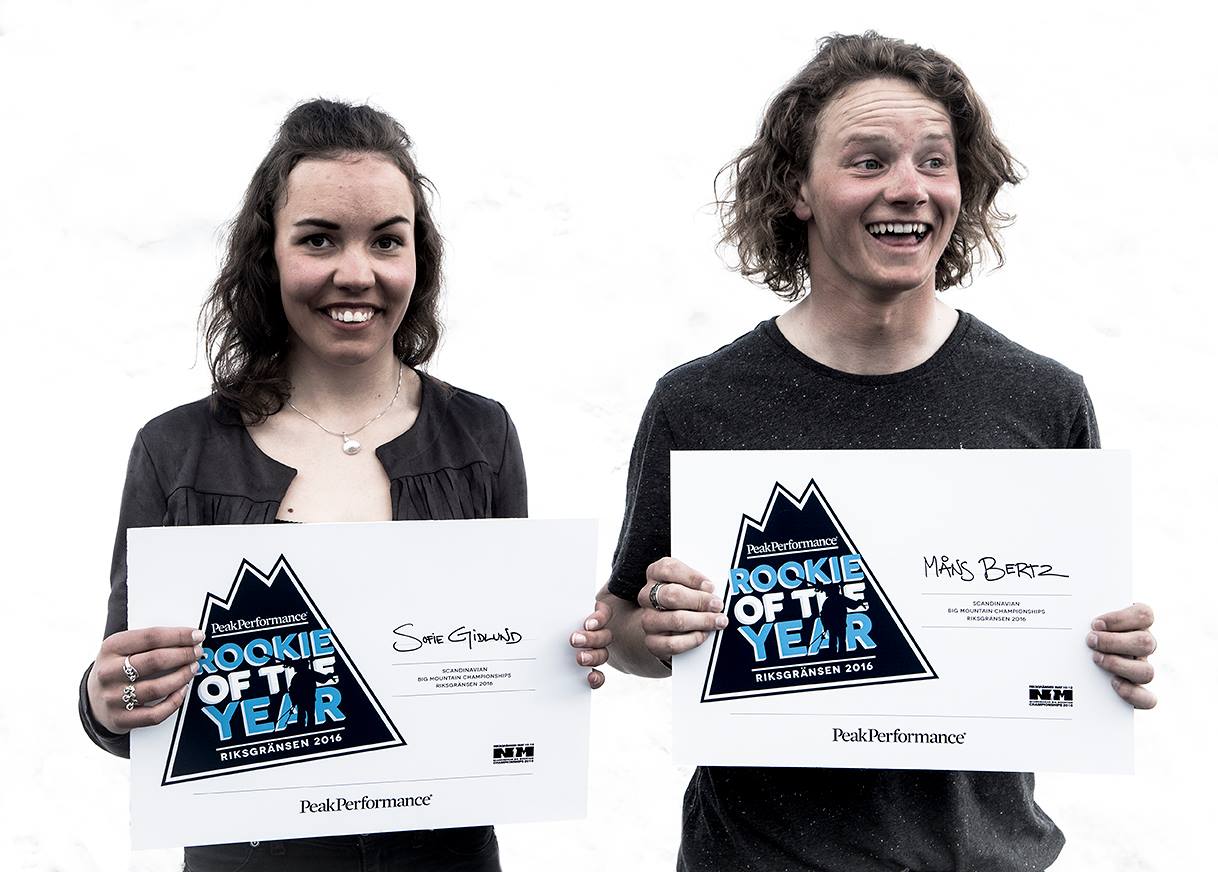 Sofie Gidlund, 20 years, did her first start at the SBMC last year but didn't make it to the finals. This year she showed no hesitation when she mastered the challenging terrain at Nordalsfjäll with impressive technique and good control. Sofie is the next generation of big mountain freeriders!
Måns Bertz, 19 years, drove all the way to Rikgränsen by himself, slept in the car, missed the riders meeting, made a miserable inspection and hit a hidden rock in his first ever run in a freeride competition. But what a change of game. He made it to the finals where he skied uniqe lines mixing playfulness and solid big mountain style of riding.
Photo: Nicklas Blom.